Daryl K. Hoffman, MD
805 El Camino Real, Suite A
Palo Alto, CA 94301
Phone: (650) 325-1118
Monday: 10 a.m.–5 p.m.
Wednesday: 9:30 a.m.–5 p.m.
Tuesday, Thursday, Friday: 9 a.m.–5 p.m.

Daryl K. Hoffman, MD
3425 South Bascom Avenue #100
Campbell, CA 95008
Phone: (408) 371-1118
Monday: 10 a.m.–5 p.m.
Wednesday: 9:30 a.m.–5 p.m.
Tuesday, Thursday, Friday: 9 a.m.–5 p.m.

Natural Breast Augmentation
Natural Breast Augmentation
Have you ever wished you could take unwanted fat from one area of your body and move it someplace else? Now you can, with Dr. Hoffman's natural breast augmentation. San Jose and Palo Alto women often choose this procedure to enhance their breasts in a more natural way without the use of breast implants. The result is larger breasts that look and feel very real since no synthetic materials are used. Women travel from throughout Northern California, including Redwood City and Woodside, for Dr. Hoffman's natural breast augmentation technique.
Only an experienced surgeon should perform your breast enlargement. Dr. Hoffman is certified by the American Board of Plastic Surgery and has an outstanding reputation for creating beautiful results through cosmetic surgery. To learn more, request a consultation online or call us at  (650) 325-1118 (Palo Alto) or (408) 371-1118 (Campbell) to schedule an appointment.
What Is Natural Breast Augmentation Surgery?
With this approach, Dr. Hoffman uses fat grafting to produce a subtle change in breast volume, usually the difference of about 1 cup size. Fat is taken from an area where there is extra to spare, usually the stomach, thighs or buttocks. This provides the added benefit of removing unwanted fat from one spot while using it to enhance your natural curves. The results are typically noticeable and natural, but not as significant as what can be accomplished through breast implants.
A Reputation Built on Results
My results are beautiful and my confidence has returned Dr Hoffman and his Staff provided Exceptional...
The SVELT Procedure
Dr. Hoffman offers natural breast augmentation using small-volume elective liposuction transfer (SVELT). It is an excellent option for women who want to gradually increase their breast size over the course of several appointments. Most patients are curious about this option and have a number of questions.
YT-
What is the advantage of undergoing a series of smaller fat grafts?
Relatively quick and comfortable
Increased fat survival1
Gradual, subtle results
You can drive yourself home immediately
Am I a good candidate for the SVELT procedure?
Women who do not want to dramatically alter the size of their breasts are generally good candidates for fat grafting breast augmentation. It is still important that enough viable fat be available for liposuction. The SVELT procedure results in more fat surviving the transfer process than large volume fat grafting.1
Where is the SVELT procedure performed?
SVELT is an outpatient procedure performed at Dr. Hoffman's office with local anesthesia. There are no operating room or facility fees.
How Many Cup Sizes Can I Go Up With Natural Breast Augmentation?
Most women experience an average increase of 1 cup size. For fuller effects, Dr. Hoffman may ask that you come in for additional treatments. For more dramatic enhancements, Dr. Hoffman may suggest traditional breast augmentation.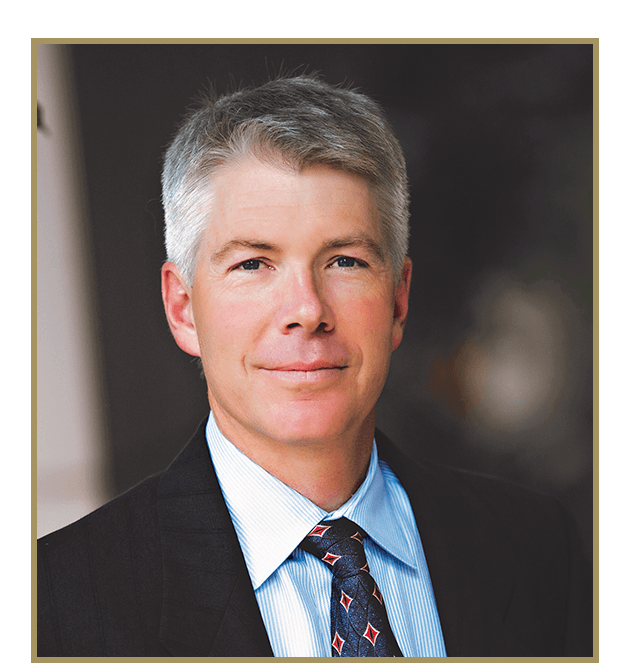 Dr. Daryl Hoffman
Dr. Hoffman is a board-certified and Stanford-trained plastic surgeon serving the San Jose, Palo Alto, and Campbell, CA, areas. He is known for his warm approach, modern techniques, and exceptional results. He takes pride in using his more than 20 years of experience in plastic surgery to offer advanced surgical approaches to the women and men he treats. Learn how he can help make your aesthetic goals a reality.
Meet Dr. Hoffman
What Is Natural Breast Augmentation Recovery Like?
Traditional Natural Breast Augmentation Recovery
Most people can expect 1 to 2 weeks of recovery time before returning to their normal activities. Not all fat cells will survive the transfer, so your breast volume may decrease slightly after the initial procedure. You'll enjoy the final results of your breast augmentation with fat transfer a few months after surgery. You should expect the following during the recovery period:
Some swelling and bruising is normal and should start to dissipate after a week or so.
Wear compression bandages to help with swelling and speed the recovery process.
You'll be a little sore following the procedure, but nothing that can't be managed with medication.
Avoid sleeping on your side or stomach for the first few weeks.
You should be able to resume light exercise in 2 to 3 weeks and more heavy exercise after six weeks following the procedure.
SVELT Natural Breast Augmentation Recovery
SVELT recovery is similar to traditional fat transfer recovery, but most people find they can resume their usual activities even sooner. Less volume transferred means less disruption to the tissues, and the use of local anesthesia means you'll be able to drive yourself home that same day.
A Few More Natural Breast Augmentation FAQs
Q: How long will the results last?
As mentioned above, not all fat cells will survive the procedure, so you can expect a small decrease in volume over the first few weeks. Once this has settled and only the surviving fat is in place, you can expect the results to last a lifetime. Keep in mind that aging, pregnancy, and weight fluctuations may all cause cosmetic changes to the breasts over time.
Q: Is breast augmentation with fat transfer better than implants?
One option is not definitively "better" than the other. It is more a question of which approach is better for you. If you are looking for a modest size increase and prefer a less invasive approach, fat transfer is likely the better choice for you. For a more substantial increase, implants are often the better route, although they do involve some downtime. If you aren't sure which path to take, a one-on-one consultation with a board-certified plastic surgeon is an excellent place to start.
Q: Is the procedure safe?
Natural breast augmentation is generally considered to be low risk. Like any procedure, however, it does carry the possibility of complications, such as infection. The best way to keep your risk low is to work with a board-certified plastic surgeon who has extensive experience in fat transfer techniques.
Q: Can belly fat be transferred to the breasts?
Yes, the abdomen is one of the most popular harvest areas for fat transfer breast augmentation.
Q: Will my breasts feel real?
Natural breast augmentation results feel especially natural, as the name suggests. Fat tissue feels very similar to breast tissue, so you likely won't be able to feel where your natural breast tissue ends and the transferred fat begins.
---
1 Lycka, Barry A.S., SVELT-Serial small volume elective lipo-transfer- A new means of breast augmentation, ScientificTracks Abstracts: J Clin Exp Dermatol Res. doi: 10.4172/2155-9554.C1.026, https://www.omicsonline.org/proceedings/sveltserial-small-volume-elective-lipotransfer-a-new-means-of-breast-augmentation-42981.html
Back to Top