Daryl K. Hoffman, MD
805 El Camino Real, Suite A
Palo Alto, CA 94301
Phone: (650) 325-1118
Monday: 10 a.m.–5 p.m.
Wednesday: 9:30 a.m.–5 p.m.
Tuesday, Thursday, Friday: 9 a.m.–5 p.m.

Daryl K. Hoffman, MD
3425 South Bascom Avenue #100
Campbell, CA 95008
Phone: (408) 371-1118
Monday: 10 a.m.–5 p.m.
Wednesday: 9:30 a.m.–5 p.m.
Tuesday, Thursday, Friday: 9 a.m.–5 p.m.

VASER® Ultrasonic Liposuction
VASER® Ultrasonic Liposuction
Board-certified plastic surgeon Dr. Daryl K. Hoffman offers ultrasonic liposuction to patients from Palo Alto, San Jose, Campbell and around the Bay Area because it effectively eliminates stubborn areas of fat. VASER® Lipo builds on traditional tumescent liposuction with the use of ultrasonic waves. Dr. Hoffman has completed post-graduate training in ultrasonic liposuction and understands the benefits of the procedure.
To meet with Dr. Hoffman at his office in Palo Alto or Campbell (near San Jose) and discuss liposuction options that would be right for you, request your consultation online or call our office at  (650) 325-1118 (Palo Alto) or (408) 371-1118 (Campbell) to schedule your appointment.
Struggling with Cellulite?
Cellulaze™ helps smooth cellulite on the thighs and buttocks with lasting results.
Read More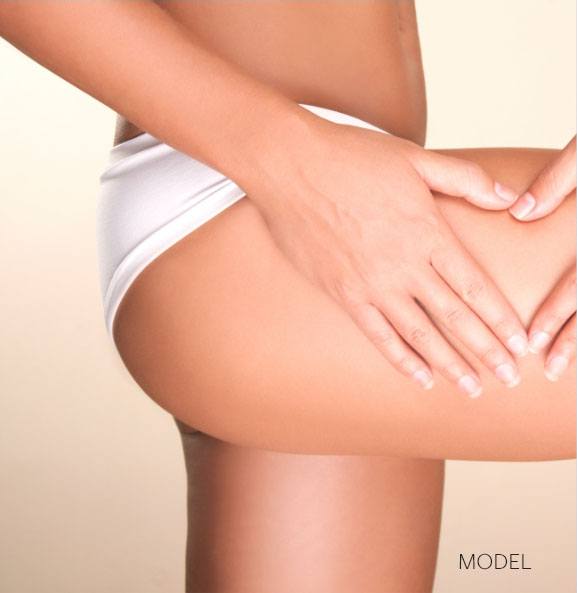 Benefits
VASER Lipo allows Dr. Hoffman to target unwanted fat with minimal damage to the surrounding tissues. Compared to techniques like tumescent liposuction alone, fewer nerves and blood vessels are disturbed during the procedure.1 As a result, recovery is faster with less bruising and discomfort, along with the smooth body contour Dr. Hoffman's patients want most.
When performed by a surgeon with Dr. Hoffman's education and experience, VASER Lipo safely and effectively removes both large quantities of fat and smaller pockets of fat that require greater precision. In addition to VASER and traditional liposuction, Dr. Hoffman's patients choose him for Smartlipo™, a laser-assisted liposuction procedure that can achieve both subtle and dramatic results. He is also known for achieving balanced and natural-looking enhancements with breast implants in San Jose.
A Reputation Built on Results
My results are beautiful and my confidence has returned Dr Hoffman and his Staff provided Exceptional...
The Procedure
Dr. Hoffman performs VASER Lipo using IV sedation or general anesthesia. As with other liposuction methods, tumescent fluid is infused into the target area to prevent pain and minimize bleeding. Through a very small incision, he will insert the VASER device. This device emits a high-frequency vibration (ultrasonic waves) that will break up fat, making it easier to remove.
Recovery and Results
After ultrasonic liposuction, you should experience minimal pain and bruising. Only unwanted fat is removed during the VASER Lipo procedure, resulting in a smoother, more refined shape. Swelling will reduce quickly after the procedure and, as it does, skin should retighten as well.
To ensure that your results last for many years, it is important to maintain a healthy diet and exercise regularly. Fat cells that are removed during treatment will not return, but any remaining fat cells can become larger without proper nutrition and exercise.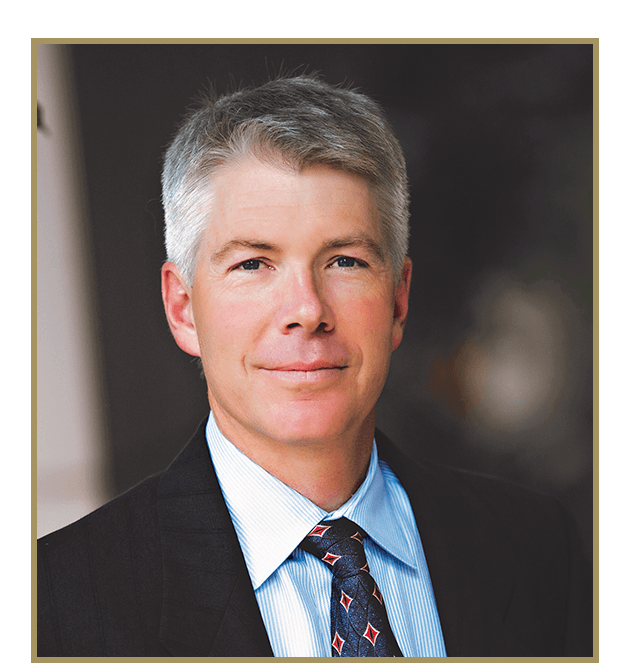 Dr. Daryl Hoffman
Dr. Hoffman is a board-certified and Stanford-trained plastic surgeon serving the San Jose, Palo Alto, and Campbell, CA, areas. He is known for his warm approach, modern techniques, and exceptional results. He takes pride in using his more than 20 years of experience in plastic surgery to offer advanced surgical approaches to the women and men he treats. Learn how he can help make your aesthetic goals a reality.
Meet Dr. Hoffman
VASER Lipo FAQ
How is ultrasonic liposuction different from laser liposuction?
Although "VASER" sounds like "laser," the VASER device does not use laser energy at all. Instead, VASER stands for "vibration amplification of sound energy at resonance," which refers to its use of ultrasound energy. During the procedure, ultrasonic waves break apart and liquefy fat before Dr. Hoffman removes it from the body, making it easier to selectively suction it away. Laser techniques, such as Smartlipo, use laser energy to emulsify fat. Although the techniques are similar, the mechanics are a bit different.
Who is the ideal candidate for VASER Lipo?
As with other forms of liposuction, candidates for VASER Lipo should be in generally good shape but bothered by diet- and exercise-resistant deposits of fat. Although each version of liposuction offers its own distinct set of advantages and disadvantages, Dr. Hoffman offers only procedures that provide measurable, predictable results. The choice to undergo one version of liposuction over a different version is often simply a personal preference.
Does the VASER Lipo procedure hurt?
No. Most patients find there is some discomfort during recovery that is manageable with pain relievers, but no major pain. Depending on the parts of your body being treated, Dr. Hoffman may use general anesthesia or local anesthesia with sedation. In either case, you will not feel the procedure while it is being performed. Following your VASER Lipo procedure, Dr. Hoffman will provide you with a prescription for pain relievers. Most patients feel comfortable returning to work and other daily activities within a week.
---
1 Nagy MW, Vanek PF Jr., A multicenter, prospective, randomized, single-blind, controlled clinical trial comparing VASER-assisted Lipoplasty and suction-assisted Lipoplasty, Plast Reconstr Surg. 2012 Apr;129(4):681e-9e. doi: 10.1097/PRS.0b013e3182442274.https://www.ncbi.nlm.nih.gov/pubmed/22456382
Back to Top