Daryl K. Hoffman, MD
805 El Camino Real, Suite A
Palo Alto, CA 94301
Phone: (650) 325-1118
Monday: 10 a.m.–5 p.m.
Wednesday: 9:30 a.m.–5 p.m.
Tuesday, Thursday, Friday: 9 a.m.–5 p.m.

Daryl K. Hoffman, MD
3425 South Bascom Avenue #100
Campbell, CA 95008
Phone: (408) 371-1118
Monday: 10 a.m.–5 p.m.
Wednesday: 9:30 a.m.–5 p.m.
Tuesday, Thursday, Friday: 9 a.m.–5 p.m.

Dermal Fillers
Many men and women are using dermal fillers in San Jose and Palo Alto to rejuvenate their appearance without surgery. Dermal fillers such as JUVÉDERM®, Restylane®, Restylane® Lyft (formerly known as Perlane®) and collagen fill out the skin to reduce wrinkles and add volume to lips or other facial features.
Board-certified plastic surgeon Dr. Daryl K. Hoffman has the knowledge and experience necessary to choose the right filler for your needs. He offers several different fillers, each with unique benefits:
JUVÉDERM is from the makers of BOTOX® Cosmetic. This filler works well to minimize nasolabial folds (smile lines). JUVÉDERM is made with hyaluronic acid, a substance that occurs naturally in your body so it is non-allergenic. JUVÉDERM is a gel with a very smooth consistency, allowing it to flow easily into the skin to produce a result that looks natural.
JUVÉDERM VOLUMA™ XC is the long-awaited filler that is the only one approved by the FDA specifically to treat the loss of volume in the mid-face area and the cheeks. The loss of tissue in the mid-face area has posed a challenge in the past for patients who are not ready for surgical rejuvenation. VOLUMA XC is a thick gel that is injected deep into the skin. It also lasts longer than many other fillers, with results may last up to 2 years.
JUVÉDERM VOLBELLA® XC is an option for lip injections at our San Jose-area practices in Palo Alto and Campbell. Using a special formulation of hyaluronic acid, this smooth gel filler offers conservative improvement to both add volume around the lips and smooth out fine lines around the mouth (also called perioral rhytids). While experiences vary, results can last a full year — great news for those who wish to avoid repeat visits. Formulated with lidocaine to minimize discomfort, VOLBELLA injections create instant results that you can appreciate as soon as you leave the office.
Restylane is often used for lip augmentation and to reduce wrinkles or scars. It uses a synthetic form of hyaluronic acid that is non-allergenic and absorbed by your body over time.
Restylane® Silk is the first FDA-approved filler specifically designed to treat fine lines and wrinkles around the mouth. Because the skin of this area is thin and delicate, Restylane Silk uses smaller particles of hyaluronic acid to help smooth away lines for a very natural look. This filler, available at both our Campbell and Palo Alto offices, can also be used for general lip augmentation to plump up thin lips for an enhanced pout.
Restylane Lyft (formerly known as Perlane) is similar to Restylane but contains larger particles of hyaluronic acid. These larger particles give Restylane Lyft the ability to treat deeper wrinkles and may last as long as 12 months. Restylane Lyft can be placed deeper in the skin for more dramatic volume enhancement.
Collagen injections have been among the most popular cosmetic procedures for many years. A simple allergy test will determine if you are able to receive injections of collagen in San Jose, CA.
Dr. Hoffman's skill and artistry help his patients to achieve a beautiful result that looks natural. His practice also offers other alternatives such as chemical peels, eyelid surgery, brow lift and BOTOX for San Jose, Palo Alto, and Campbell patients. To discuss your options with Dr. Daryl K. Hoffman you can request your consultation with him or call us at (650) 325-1118 (Palo Alto) or (408) 371-1118 (Campbell) to schedule an appointment.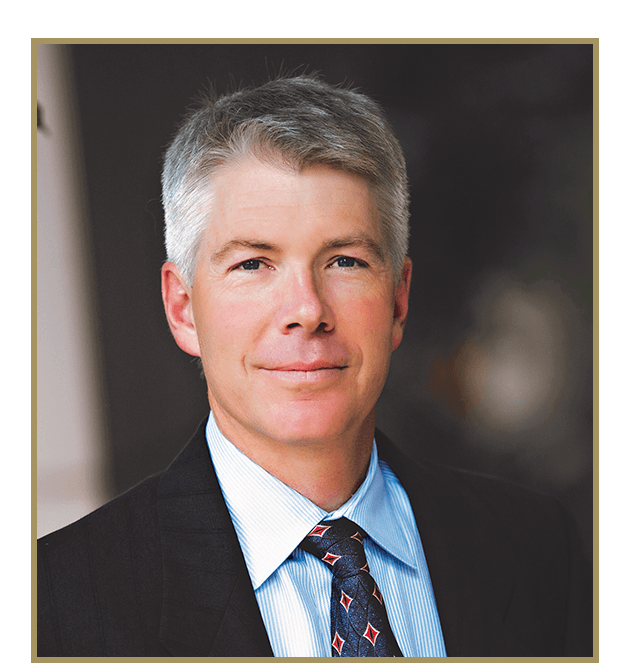 Dr. Daryl Hoffman
Dr. Hoffman is a board-certified and Stanford-trained plastic surgeon serving the San Jose, Palo Alto, and Campbell, CA, areas. He is known for his warm approach, modern techniques, and exceptional results. He takes pride in using his more than 20 years of experience in plastic surgery to offer advanced surgical approaches to the women and men he treats. Learn how he can help make your aesthetic goals a reality.
Meet Dr. Hoffman
The Procedure
Dermal filler treatment usually takes less than one hour. Dr. Hoffman will use a very fine needle to gently place the product under your skin. Most patients feel only minimal discomfort that has been described as a slight sting or feeling of pressure; this can be alleviated with topical anesthetic.
A Reputation Built on Results
My results are beautiful and my confidence has returned Dr Hoffman and his Staff provided Exceptional...
Recovery and Results
You can return to work or carry on with your daily routine right after your treatment. Even better, you will not have to wait to see results. Some patients experience mild bruising, swelling or redness at the injection site for a brief period after treatment. These versatile treatments often last many months before they are harmlessly absorbed by the body. They may be repeated regularly with consistent results.
Some patients consider longer-lasting options for wrinkle treatment. San Jose facelift patients achieve dramatic and lasting reduction of wrinkles and sagging skin on the lower face after surgery. Dr. Hoffman can help you decide which plastic surgery procedure is right for you.
Frequently Asked Questions
Am I a good candidate for injectable fillers?
Any healthy adult who is concerned about the early signs of aging may be a good candidate. Patients with deep nasolabial folds, wrinkles around the mouth, a hollowed-out look under the eyes, or cheeks that have lost volume are considered excellent candidates for fillers. Patients whose skin has lost most of its elasticity require surgery such as a  facelift to get the desired results. Dr. Hoffman and the experienced members of his team can evaluate your skin and determine which procedures would suit you best.
Can fillers be combined during a single procedure?
Yes. Different dermal fillers serve different purposes, and Dr. Hoffman's extensive experience with injectable treatments allows him to pinpoint specific concerns with the correct filler. Dr. Hoffman takes a comprehensive approach to facial rejuvenation, combining different fillers, BOTOX Cosmetic, and other treatments to achieve the best possible results. This non-surgical facelift is a good option for patients who are concerned about numerous areas but who are not ready for a surgical approach.
What happens as a filler's effectiveness wears off?
Fillers do not create permanent results. Depending on the filler, the area treated, and individual factors, the results may last from about 6 months to 2 years. The filler ingredients gradually break down and are naturally filtered from the body through the normal metabolic processes. Touch-up treatments and additional injections can help you maintain your more youthful appearance without interruption.
Back to Top