Daryl K. Hoffman, MD
805 El Camino Real, Suite A
Palo Alto, CA 94301
Phone: (650) 325-1118
Monday: 10 a.m.–5 p.m.
Wednesday: 9:30 a.m.–5 p.m.
Tuesday, Thursday, Friday: 9 a.m.–5 p.m.

Daryl K. Hoffman, MD
3425 South Bascom Avenue #100
Campbell, CA 95008
Phone: (408) 371-1118
Monday: 10 a.m.–5 p.m.
Wednesday: 9:30 a.m.–5 p.m.
Tuesday, Thursday, Friday: 9 a.m.–5 p.m.

Dr. Hoffman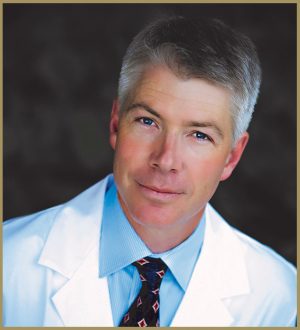 Dr. Daryl Hoffman is Stanford-trained and certified by the American Board of Plastic Surgery. He uses the latest advances in cosmetic procedures to help you achieve your aesthetic goals. In addition, he is committed to providing you with personalized care in a warm atmosphere with the highest regard for quality and medical safety. With more than 20 years of experience as a plastic surgeon serving San Jose, Palo Alto, and Campbell, CA, Dr. Hoffman looks forward to meeting with you.
A Philosophy of Understanding
Dr. Hoffman believes that plastic surgery is an exciting field that allows him to combine artistic elements with technical skill. He is proud to be a board-certified plastic surgeon, among the most capable and talented of all physicians, and he takes great pride in his ability to provide patients with state-of-the-art procedures tailored to their needs in an atmosphere of customer service.
For many patients in Palo Alto and San Jose, plastic surgeons can seem intimidating. Dr. Hoffman, however, is a plastic surgeon who provides a caring and supportive atmosphere in his practice. From your first consultation to your final postoperative visit, Dr. Hoffman and his staff provide you with personalized care and attention. Many patients say they appreciate Dr. Hoffman's gentle approach as he takes the time needed to answer questions and formulate a treatment plan in partnership with you. His goal is to ensure you're comfortable with the decisions you make and are pleased with the process and the results of your surgery.
During Dr. Hoffman's years in private practice, he has provided thousands of patients with an invaluable boost in personal confidence through procedures such as liposuction, facial plastic surgery, and breast augmentation. To get a better sense of what's possible, take a look at some before-and-after photos of our past patients.
"When you have all the tools, you can provide solutions based on what a patient needs rather than what you can do." — Dr. Hoffman
A Surgeon & Trainer
After completing his extensive medical education, Dr. Hoffman came to Palo Alto to complete his residency with a 6-year program in both general and plastic and reconstructive surgery at Stanford University Medical Center. For nearly 2 decades, Dr. Hoffman has been an acclaimed surgeon in the areas of plastic and reconstructive surgery. While managing his busy private practice, he also maintains close ties with the University. Dr. Hoffman has been an adjunct clinical faculty member there for more than 20 years.

When you're looking for a cosmetic surgeon, you want one who has specialized knowledge and skills. Dr. Hoffman has earned certification from the American Board of Plastic Surgery, a credential indicating specialized training and demonstrated skill in both cosmetic and reconstructive surgery. Additionally, Dr. Hoffman's articles have been published in the Annals of Plastic Surgery and other medical journals, and he was a contributor to a guidebook for breast reconstruction. He has also been a speaker at many important industry events and conferences. Learn more about his formal training.
Learn More
Boards & Societies
Dr. Hoffman is a diplomate of the American Board of Plastic Surgery. "The mission of the ABPS is to promote safe, ethical, efficacious plastic surgery to the public by maintaining high standards for the education, examination, certification and recertification of plastic surgeons as specialists and subspecialists."
Dr. Hoffman is an active member of the American Society of Plastic Surgeons. "The ASPS was established over 75 years ago and is the largest plastic surgery specialty organization in the world. ASPS Member Surgeons have more than six years of surgical training and experience, with at least three years specifically in plastic surgery."
To find out about the changes that are possible with plastic surgery in Palo Alto and San Jose, please request a consultation with Dr. Hoffman online, or call us at  (650) 325-1118 schedule your appointment.
Back to Top