Daryl K. Hoffman, MD
805 El Camino Real, Suite A
Palo Alto, CA 94301
Phone: (650) 325-1118
Monday: 10 a.m.–5 p.m.
Wednesday: 9:30 a.m.–5 p.m.
Tuesday, Thursday, Friday: 9 a.m.–5 p.m.

Daryl K. Hoffman, MD
3425 South Bascom Avenue #100
Campbell, CA 95008
Phone: (408) 371-1118
Monday: 10 a.m.–5 p.m.
Wednesday: 9:30 a.m.–5 p.m.
Tuesday, Thursday, Friday: 9 a.m.–5 p.m.

Nonsurgical Facelift & TempSure
Nonsurgical Facelift & TempSure
A facelift gives San Jose, Palo Alto and other residents of Silicon Valley facial rejuvenation that is unmatched. This surgical procedure is typically not appropriate for younger patients in their late 30s to 40s who want to maintain a youthful look. Many people of all ages would like to look the best they can without surgery. Dr. Hoffman offers an attractive alternative solution – the non-surgical facelift. This customized combination procedure provides lasting, but temporary improvements with minimally invasive treatments.
How the Face Ages
Wrinkles, age spots, and sagging skin are well-known signs of the aging process. Many people do not realize that loss of collagen in the skin, which provides resilience and plumpness, is another factor. Volume is lost in the cheeks, temples, under the eyes, and around the mouth. This common sign of aging is usually due to a decline in facial fat and muscle.
Addressing Aging without Surgery
Dr. Hoffman has perfected his technique for the non-surgical facelift, sometimes called a "liquid facelift." To do so, he combines minimally invasive treatments that address aging of the skin and volume loss in the face by:
Restoring volume and sculpting features with dermal fillers including JUVÉDERM®, Restylane®, Restylane® Lyft, and fat transfer
Softening dynamic wrinkles and extending the life of fillers with BOTOX® Cosmetic or Dysport®
Improving skin tone with Fraxel®, IPL, or chemical peels (can be used before, during and after the procedure)
Tightening skin on the face and neck with Precision TX™ (formerly called Sidelaze) laser treatments
Increasing collagen production with TempSure Envi and TempSure Firm
The Procedure
Dr. Hoffman performs non-surgical facelifts as an office procedure using local anesthesia. The order in which he administers the treatments depends on the patient's unique needs. Treatment time varies as well, but the procedure is typically complete in an hour.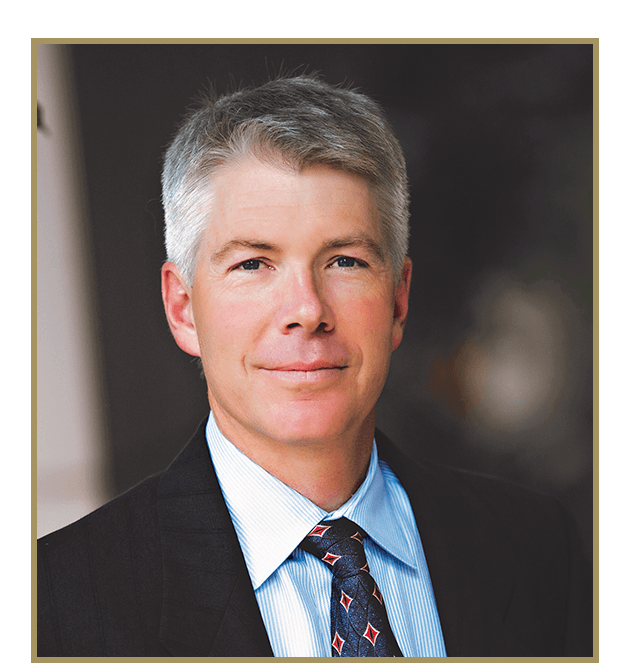 Dr. Daryl Hoffman
Dr. Hoffman is a board-certified and Stanford-trained plastic surgeon serving the San Jose, Palo Alto, and Campbell, CA, areas. He is known for his warm approach, modern techniques, and exceptional results. He takes pride in using his more than 20 years of experience in plastic surgery to offer advanced surgical approaches to the women and men he treats. Learn how he can help make your aesthetic goals a reality.
Meet Dr. Hoffman
Recovery & Results
The recovery period is typically minimal, but may include slight bruising, redness, and swelling, which can be concealed with makeup if necessary. It is important to avoid sun exposure and to wear sunscreen as a preventative measure.
Patients typically see immediate smoothing of wrinkles and fullness where volume was replenished from the dermal fillers. Your face will likely look younger gradually as the BOTOX takes effect and collagen is renewed in the skin. Improvements last approximately 1 year. For an additional charge, BOTOX treatments every 4 months and fillers at 6 months can extend the life of your results.
Introducing TempSure
What is TempSure?
TempSure is a non-invasive heating device that emits radio frequency waves into the dermis. This radiofrequency combined with a specialized massage has been made with one goal in mind: achieving more youthful and evenly textured skin. The device is used to stimulate collagen production in the face and body. Many patients say that the treatment feels relaxing and is comfortable, "like a warm stone massage at the spa."  Tempsure is known to stimulate nerves less than other common devices on the market. This means, a higher temperature to produce results and a more comfortable experience for our patients.
Am I a candidate?
Yes, TempSure treatments are right for candidates who are looking to achieve youthful and evenly-textured skin. Tempsure uses radio frequency and heat, so treatments are extremely safe and can be performed on all skin types.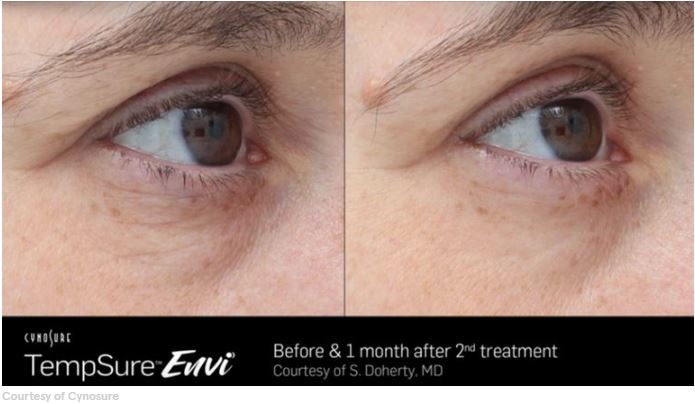 How does TempSure Firm work?
Similar to TempSure Envi, TempSure Firm treatments use radiofrequency heating and a specialized massage head to temporarily provide a smoothing effect on the skin, leaving the skin of the body with a more youthful, evenly textured appearance.*
What kind of results can I expect after a TempSure treatment?
Candidates who receive a Tempsure treatment with Dr. Hoffman can expect noticeably firmer and more radiant skin. Patients have reported seeing tightening effects after initial treatment yet the real improvements are shown to set in after four-to-six weeks. Dependent on the location of the treatment, patients can also expect reduction of the appearance of cellulite without the invasiveness of injections or surgery.
A Reputation Built on Results
My results are beautiful and my confidence has returned Dr Hoffman and his Staff provided Exceptional...
How many treatments do I need?
We recommend follow-up sessions to help each of our patients achieve optimal improvement in their skin.  Multiple sessions also help maintain the improvement for a longer duration.  Dr. Hoffman and his team will help you to estimate the number of treatments required for your particular situation when you come in for a consultation at either his Palo Alto or San Jose location.
Learn more about a TempSure and nonsurgical facelifts in San Jose, CA, from board-certified, Stanford-trained plastic surgeon Dr. Hoffman when you request your consultation online or call us at   (650) 325-1118 to schedule your appointment with us in Campbell or Palo Alto.
Back to Top