Daryl K. Hoffman, MD
805 El Camino Real, Suite A
Palo Alto, CA 94301
Phone: (650) 325-1118
Monday: 10 a.m.–5 p.m.
Wednesday: 9:30 a.m.–5 p.m.
Tuesday, Thursday, Friday: 9 a.m.–5 p.m.

Daryl K. Hoffman, MD
3425 South Bascom Avenue #100
Campbell, CA 95008
Phone: (408) 371-1118
Monday: 10 a.m.–5 p.m.
Wednesday: 9:30 a.m.–5 p.m.
Tuesday, Thursday, Friday: 9 a.m.–5 p.m.

BOTOX® Cosmetic
Board-certified plastic surgeon Dr. Daryl K. Hoffman uses BOTOX Cosmetic to help his San Jose, Palo Alto, and Campbell-area patients reduce wrinkles without the time or expense of surgery. This FDA-approved, nonsurgical treatment is made from a purified protein and works by relaxing the muscles that contract to cause certain types of wrinkles on the forehead and around the eye area.
The Procedure
Patients who travel to Dr. Hoffman's Palo Alto or San Jose-area locations can have their BOTOX treatments performed right in his office. Dr. Hoffman and the other experienced members of our team are very knowledgeable about the tiny facial muscles that BOTOX targets, enabling us to customize treatments based on patients' needs.
We inject BOTOX in areas where wrinkles are caused by the countless facial expressions we make day after day. As we age, those "dynamic wrinkles" begin to linger even when our faces relax. Some of the most common dynamic wrinkles we can treat include:
The vertical "frown lines" between the eyebrows that are sometimes called the "11s"
Horizontal forehead lines
"Crow's feet" at the corners of the eyes
We inject BOTOX in precise locations where it will temporarily immobilize the tiny muscles that cause those lines. The number of injections depends on your cosmetic concerns. The treatment itself takes only a few minutes. No anesthetic is needed because Dr. Hoffman uses a very fine needle that results in only a slight sting similar to an insect bite.
Recovery and Results
One of the benefits of BOTOX is that you may resume your normal activities immediately after treatment, although you should keep your head elevated and avoid touching the treatment site for several hours. You may see some slight bruising, but this will be easily covered with makeup.
Wrinkle reduction will occur gradually over the next 5 to 7 days as the muscles causing the wrinkles begin to relax. Your facial muscles will continue to function normally, allowing a full range of natural facial expressions. Treatment results will usually last for 3 to 6 months. With continued regular treatments, your results can last longer and you may even be able to prevent some new wrinkles from forming.
To enhance the results of their BOTOX treatment, Dr. Hoffman's patients also choose chemical peels or dermal fillers. This treatment is also a preferred way to "touch up" facial plastic surgery results.
Some BOTOX patients need more comprehensive wrinkle treatment. If you have excess, sagging skin around your jaw and mouth, you may be a good candidate for a facelift. Dr. Hoffman's patients benefit from his years of experience and skill performing plastic surgery.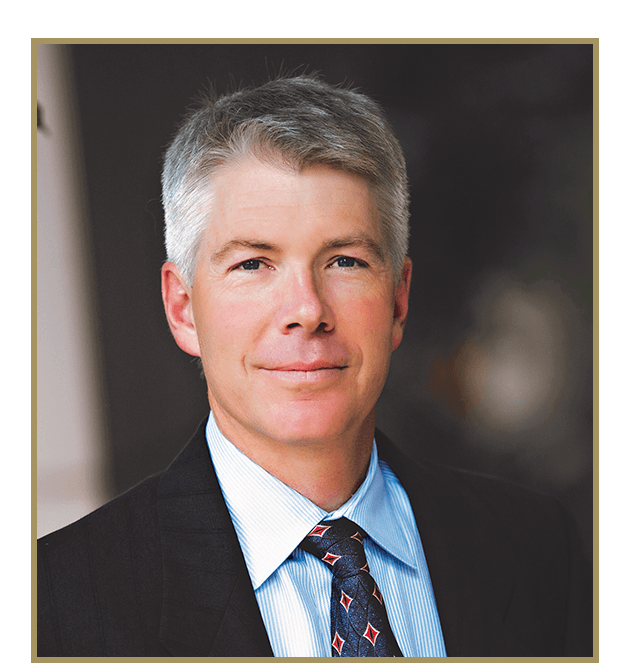 Dr. Daryl Hoffman
Dr. Hoffman is a board-certified and Stanford-trained plastic surgeon serving the San Jose, Palo Alto, and Campbell, CA, areas. He is known for his warm approach, modern techniques, and exceptional results. He takes pride in using his more than 20 years of experience in plastic surgery to offer advanced surgical approaches to the women and men he treats. Learn how he can help make your aesthetic goals a reality.
Meet Dr. Hoffman
A Reputation Built on Results
My results are beautiful and my confidence has returned Dr Hoffman and his Staff provided Exceptional...
BOTOX FAQ
Who is a good candidate for BOTOX?
Good candidates for BOTOX treatments want to soften lines and wrinkles around the eyes and brow in a way that looks natural. These wrinkles can make people look worried or angry even when they do not feel that way. Men and women both benefit from BOTOX injections, as well as people from a range of ages. Younger patients often begin getting BOTOX treatments at the first sign of wrinkles, and some evidence has shown this can help stave off the development of deeper folds. BOTOX is also excellent for patients interested in a quick, convenient approach to rejuvenation, as opposed to surgery.
How safe is BOTOX?
The safety and reliability of BOTOX are well documented, particularly in the hands of an experienced, board-certified plastic surgeon such as Dr. Hoffman. BOTOX is approved by the FDA and has been used for many years to treat an array of conditions. In fact, one of the very first uses for botulinum toxin was as a treatment for eyelid spasms, or blepharospasm. Over time, doctors began to use the drug to treat other conditions caused by overactive muscles, including excessive sweating, crossed eyes, and certain neurological movement disorders. The same properties make BOTOX ideal for safely targeting the tiny facial muscles that cause wrinkles.
How is BOTOX different from fillers?
Although BOTOX and fillers are both injectable anti-aging treatments, they work in very different ways. Fillers use gels to literally fill in lines, wrinkles, and depressions to add volume and smooth the targeted area. BOTOX is a neurotoxin that works by preventing muscles from contracting and forming wrinkles. Some wrinkles are better suited to BOTOX than fillers, and vice versa, and Dr. Hoffman will help you understand which product is a better choice for you. BOTOX and fillers may also be administered in a single appointment for a more comprehensive improvement.
Will my results look natural?
Yes. Patients are often concerned about BOTOX treatments creating a "frozen" expression. But you can rest assured that Dr. Hoffman and his team members use a light hand when administering injections, taking care to gradually increase results for a "just right" look. Once your results have developed, you will enjoy a discreet improvement. Unless you tell them, your friends and family will not know you have had anything done— just that you look refreshed and revived.
Can BOTOX prevent wrinkles?
Yes. BOTOX works by targeting the repeated contractions of facial muscles that occur when you frown, squint, smile, or make any other expression. BOTOX softens and reduces these dynamic wrinkles, and it can also delay their development if started early. Patients in their 20s and early 30s get BOTOX treatments to prevent these types of wrinkles from forming.
How much does BOTOX cost?
The price of BOTOX varies widely. Some practices may quote prices per vial or unit used, or by the area treated, such as the forehead. In our region, total costs usually range from about $240 to $800 per treatment. We offer competitively priced injections based on your specific needs, and we are happy to provide you a detailed quote during a consultation. Although cost is a legitimate consideration, it should not be the primary factor when choosing an injector.
How should I prepare for my treatment?
You do not need to make any special preparations before your injections.
What do I need to do after treatment?
You can return to your regular activities right away, but there are a few tips you should follow in the hours after your treatment:
Do not massage or rub the injection sites.
Keep your head elevated until bedtime.
Wait 24 hours before exercising.
Be sure, as always, to wear sunblock.
We will give you more details during your appointment, but rest assured that the recovery process is simple and convenient.
Can BOTOX be combined with other cosmetic treatments?
Absolutely. Dr. Hoffman recommends a comprehensive approach to facial rejuvenation that uses different treatments to address specific aesthetic concerns. This non-surgical facelift combines fillers, fat transfer, and BOTOX injections and may include chemical peels and skin tightening laser treatments.
Are there any alternatives?
For patients who want long-lasting results and those who have more extensive wrinkles and loose skin in the area of the eyes and brow, a surgical approach may be a better choice. Dr. Hoffman performs both eyelid surgery and brow lift procedures for these common aging concerns. BOTOX injections are also a good choice after cosmetic surgery to help maintain the results.
What else is BOTOX used for?
BOTOX is approved by the FDA to treat a number of conditions, including muscle spasms, migraines, and excessive underarm sweating. BOTOX Cosmetic is formulated specifically for the treatment of wrinkles.
Dr. Hoffman has many years of experience working with BOTOX Cosmetic and knows how to make the most of this treatment. To get started with BOTOX in San Jose or Palo Alto, request your consultation online or call (650) 325-1118 to schedule an appointment.
Back to Top