Daryl K. Hoffman, MD
805 El Camino Real, Suite A
Palo Alto, CA 94301
Phone: (650) 325-1118
Monday: 10 a.m.–5 p.m.
Wednesday: 9:30 a.m.–5 p.m.
Tuesday, Thursday, Friday: 9 a.m.–5 p.m.

Daryl K. Hoffman, MD
3425 South Bascom Avenue #100
Campbell, CA 95008
Phone: (408) 371-1118
Monday: 10 a.m.–5 p.m.
Wednesday: 9:30 a.m.–5 p.m.
Tuesday, Thursday, Friday: 9 a.m.–5 p.m.

CoolSculpting®
Despite a commitment to healthy living, many of us are still bothered by unwanted, stubborn fat deposits that seem especially resistant to diet and exercise. Many different factors can contribute to this fat, and some of them, such as heredity or hormones, are outside of our control. Men and women bothered by these issues no longer need to either undergo surgery or simply learn to live with them. With CoolSculpting at our San Jose-area clinics in Palo Alto and Campbell, we can reduce these fat deposits without the need for anesthetic, incisions, or downtime.
Developed by Harvard researchers, CoolSculpting has been proven to safely reduce unwanted fat on the abdomen, thighs, hips, and more. Board-certified plastic surgeon Dr. Daryl K. Hoffman offers this treatment as an alternative to liposuction for his San Jose-area patients who do not need as extensive fat reduction.
How Does CoolSculpting Work?
CoolSculpting works based on the principle that fat cells are more vulnerable to low temperatures than skin or other tissues. When we deliver intense cold to the body, the fat cells are harmed and begin to break down while other areas remain untouched.1
CoolSculpting is performed in our office and does not require anesthesia. During a treatment, a qualified member of our medical team uses the CoolSculpting applicator to draw an area of bulging fat upward between 2 cooling panels. CoolSculpting's technology quickly and effectively chills the targeted fat without harming skin or nearby tissues. During this time, many patients report an intense sensation of suction and cold that dissipates as the area becomes numb.
Most CoolSculpting procedures last for about an hour, and many patients use the time as an opportunity to read or browse the Internet. Many patients at our San Jose practice who previously considered liposuction find the minimal time commitment required for CoolSculpting to be a distinct advantage.
A Reputation Built on Results
My results are beautiful and my confidence has returned Dr Hoffman and his Staff provided Exceptional...
CoolSculpting Recovery and Results
Immediately after a treatment, patients can return to their normal activities. Some mild swelling or redness may occur, but this generally lasts just a few hours and is easily hidden with clothing.
The frozen fat cells die and exit the body gradually in a natural process called apoptosis. While patient experiences vary, it typically takes 2 to 3 months for the results of a CoolSculpting treatment to develop. Some patients are satisfied with their results after only a single treatment, and others benefit more from multiple treatments. During your consultation, Dr. Hoffman evaluates the areas you would like to treat and makes a recommendation based on your needs.

Patients who get CoolSculpting at our practice can expect a fat loss of about 20 to 25%.2 Although the fat cells destroyed by CoolSculpting will never return, the remaining fat cells can still enlarge, causing weight gain. Sticking to healthy diet and exercise habits after your CoolSculpting procedure can help you maintain your results indefinitely.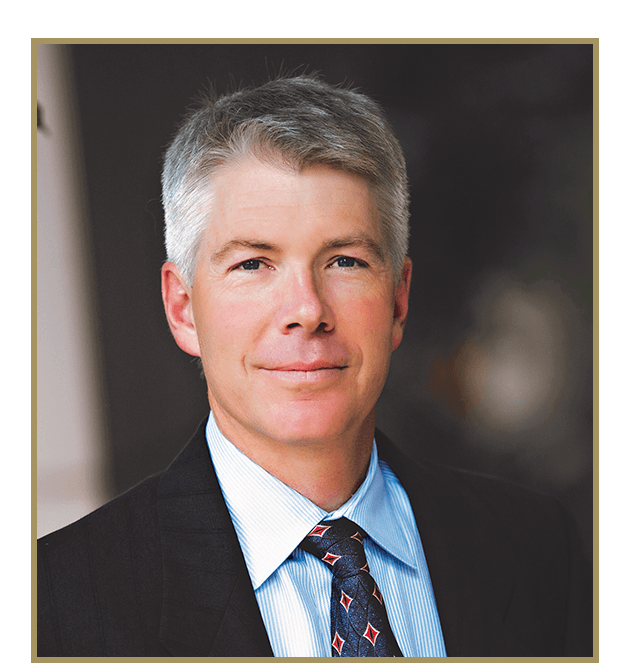 Dr. Daryl Hoffman
Dr. Hoffman is a board-certified and Stanford-trained plastic surgeon serving the San Jose, Palo Alto, and Campbell, CA, areas. He is known for his warm approach, modern techniques, and exceptional results. He takes pride in using his more than 20 years of experience in plastic surgery to offer advanced surgical approaches to the women and men he treats. Learn how he can help make your aesthetic goals a reality.
Meet Dr. Hoffman
CoolSculpting FAQ
Should I have CoolSculpting or liposuction?
This depends on your preferences, the amount of fat you wish to target, and the areas of your body you would like to treat.
The CoolSculpting procedure is well suited to the abdomen, hips, thighs, and back.
Hoffman also offers SculpSure®, another noninvasive body contouring treatment.
Liposuction is a bit more versatile and can be performed on larger areas of fat, as well as specific parts of the body such as the neck or around the knees. Liposuction can also reduce significantly more fat in a single procedure than CoolSculpting. However, the CoolSculpting procedure appeals to many people because it does not require anesthesia or downtime.
If you want to target fat beneath the chin, we also offer nonsurgical KYBELLA®.
If you are unsure which procedure is a better match for you, Dr. Hoffman will help you decide during your consultation.
What does CoolSculpting really feel like?
Once our team applies a gel pad and a treatment head to your skin, you will begin to feel a cold sensation, along with prickling as your skin begins to go numb. This usually fades after about 10 minutes. Many patients say the treatment is quite comfortable and feels a lot like using an icepack. Afterward, you may feel some mild soreness for a day or 2, as though you worked out hard. Most patients are surprised at how simple and comfortable the whole process is.
How do I need to prepare for CoolSculpting?
Unlike surgery, the CoolSculpting procedure does not require any special preparation – simply come to your appointment as you are. You do not need to fast, undergo any lab work, or stop using any medications or supplements. However, you may wish to wear loose-fitting clothing on the day of your treatment, since the CoolSculpting procedure can cause a bit of swelling and soreness in the treated areas.
To learn more about CoolSculpting in San Jose and Palo Alto, request your consultation online or call us at  (650) 325-1118 to schedule an appointment.
---
1 Zelickson B., Egbert B.M., Preciado J., Allison J., Springer K., Manstein D., Cryolipolysis for Noninvasive Fat Cell Destruction: Initial Results from a Pig Model, Dermatologic Surgery: 2009; 35(10):1462-1470. http://www.ncbi.nlm.nih.gov/pubmed/19614940
2 Coleman S.R., Sachdeva K., Egbert B.M. Preciado J., Allison J., Clinical efficacy of noninvasive cryolipolysis and its effects on peripheral nerves, Aesthetic Plastic Surgery: 2009; 33(4):482-488. http://www.ncbi.nlm.nih.gov/pubmed/19296153
Back to Top