Daryl K. Hoffman, MD
805 El Camino Real, Suite A
Palo Alto, CA 94301
Phone: (650) 325-1118
Monday: 10 a.m.–5 p.m.
Wednesday: 9:30 a.m.–5 p.m.
Tuesday, Thursday, Friday: 9 a.m.–5 p.m.

Daryl K. Hoffman, MD
3425 South Bascom Avenue #100
Campbell, CA 95008
Phone: (408) 371-1118
Monday: 10 a.m.–5 p.m.
Wednesday: 9:30 a.m.–5 p.m.
Tuesday, Thursday, Friday: 9 a.m.–5 p.m.

Breast Augmentation
Many women visit Dr. Hoffman for breast augmentation from San Jose, Palo Alto, and around the Bay Area to look and feel more feminine. This popular procedure is safer and produces better results than ever when performed by a skilled and knowledgeable surgeon. Board-certified plastic surgeon Dr. Daryl K. Hoffman will help you to safely and effectively improve the appearance of your breasts.
Women choose breast augmentation for many reasons, such as correcting changes in breast shape and volume following pregnancy. Many women choose to complement their post-pregnancy breast augmentation with other procedures, such as a breast lift or liposuction. Dr. Hoffman offers a variety of body contouring procedures to enhance the results of your breast augmentation.
Breast Augmentation
Before & After Photos
WARNING:
This feature contains nudity. Please click OK to confirm you are at least 18 years of age and are not offended by such material.
OK
Breast Augmentation
Before & After Photos
Keep in mind that each patient is unique and your results may vary.
Keep in mind that each patient is unique and your results may vary.
Breast Augmentation Options
In San Jose, Dr. Hoffman performs breast augmentation with and without breast implants. Before your procedure, he will help you determine which method will best meet your goals. We offer 2 approaches to breast enlargement:
Fat Transfer Breast Augmentation
Dr. Hoffman offers breast enlargement with autologous fat transfer. This technique uses your own fat, taken from a predetermined "donor site," to augment your breasts. It creates subtle, soft, very natural-looking results. Also called natural breast augmentation, this approach is best for women who have enough existing body fat to use and who desire a difference of about 1 cup size. During your natural breast augmentation consultation, you and Dr. Hoffman will discuss the following points:
Which area of your body will serve as the donor site?
How full do you want your breasts to be?
How many treatments will you need?
Breast Augmentation With Implants
This more traditional approach to breast augmentation uses saline or silicone implants to add considerable volume to the breasts. Breast augmentation with implants is one of the most popular aesthetic procedures in the world, and Dr. Hoffman has lots of experience helping women of all walks of life design their ideal procedures. During your consultation, you'll discuss:
Implant size
Implant shape
Type of implant (silicone or saline)
Incision location
Position of implant (above or below the chest muscle)
Palo Alto and San Jose, CA, women considering breast augmentation should choose a surgeon they can trust to help them make these decisions. In addition to his Stanford training and reputation for achieving beautiful results for his patients, Dr. Hoffman has a warm and approachable manner, which will help you feel comfortable speaking honestly about your goals and be confident and prepared going into surgery.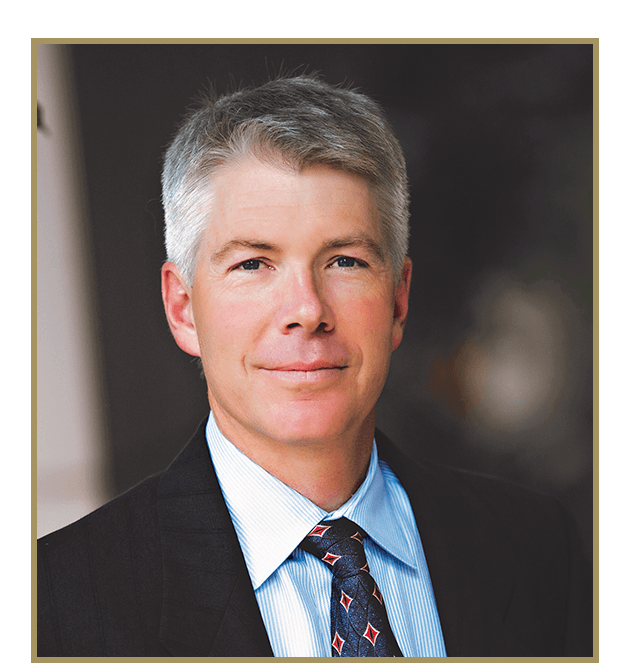 Dr. Daryl Hoffman
Dr. Hoffman is a board-certified and Stanford-trained plastic surgeon serving the San Jose, Palo Alto, and Campbell, CA, areas. He is known for his warm approach, modern techniques, and exceptional results. He takes pride in using his more than 20 years of experience in plastic surgery to offer advanced surgical approaches to the women and men he treats. Learn how he can help make your aesthetic goals a reality.
Meet Dr. Hoffman
The Procedure
Breast augmentation may be performed with the patient under general anesthesia. Dr. Hoffman will determine the most advantageous location for the incision:
Inframammary: Under the breast, along the natural crease where the breast meets the chest wall.
Periareolar: Around the lower border of the areola, allowing the scar the blend in once it's healed.
Transaxillary: In the armpit, primarily used for the placement of saline implants.
Through this incision, he will place the breast implant, which may contain either silicone gel or saline (sterile salt water). During your consultation, Dr. Hoffman will discuss your implant options and together you will determine which type is right for you. Your implants will be placed either underneath the pectoral muscle (submuscular) or above it (subglandular).
What Are the Risks of Breast Augmentation With Implants?
As with any medical procedure, breast augmentation does carry a certain degree of risk. One of the best ways to ensure a positive outcome is by understanding the possible complications. A skilled breast surgeon such as Dr. Hoffman will take every available precaution to minimize the risks of these complications.
Some risks include the following:
Capsular contracture: This occurs when scar tissue hardens and contracts, squeezing the implant too tightly. Although rare, severe cases can require surgery or replacement of the implants.
Infection: Infection can occur with any surgery. Preventative antibiotics are given to reduce this risk.
Scarring: Scars will occur due to the incisions made during surgery. An experienced surgeon can significantly reduce the visibility of scars with technical experience and innovative incision placement.
Reduced nipple sensation: This occurs in rare cases and is often temporary. Most women retain nipple sensation and are also able to breastfeed following surgery.
Asymmetry: It is impossible to create 2 identical breasts, but some women note a visible level of asymmetry after their implants have settled into place.
Wrinkling or rippling: This can occur along the upper portion of the breasts and is more common with certain implant types and placements.
Although these risks are uncommon, women should be aware of them before committing to breast augmentation. Understanding potential complications can help you to be prepared, minimize risk factors, and ultimately obtain the results you want.
How Long Is Breast Augmentation Recovery?
You will see a difference in the size and shape of your breasts immediately after your breast enlargement surgery. While patient experiences vary, in most cases the initial swelling fades over the course of a few weeks and results continue to refine. You will need to rest for the first 24 to 48 hours after your surgery and may experience some soreness. Most patients can resume normal activities, such as driving, within a week of surgery. Strenuous activities should be avoided for the first 3 weeks.
Most patients follow a similar recovery pattern; however, factors such as skin tone, age, and extent of surgery can affect your ability to resume daily activities. Dr. Hoffman recommends avoiding sun exposure to minimize scarring. Additionally, he provides patients with medication to prevent discomfort and infection, as well as a support bra to promote proper healing. We offer more detailed recovery and aftercare instructions prior to your surgery.
Your Results
Breast augmentation is a popular way to achieve larger, shapelier breasts. This surgery may also improve the appearance and placement of nipples and areolas. Many women gain enhanced self-confidence after their procedure and feel like they finally have the breasts that they have always wanted.
To meet with Dr. Hoffman, a former presenter and instructor to the American Society of Breast Surgeons, you can request your consultation online or call us at  (650) 325-1118 to schedule an appointment in Palo Alto or San Jose.
Back to Top